Zújar lake, although he is very close to Orellana, he has significant differences. Its level tends to be fairly stable as well, but with more changes in level. On the other hand, its waters tend to be slightly more turbid at certain times of the year. Although my experience in this reservoir is limited, here I share the best lures for Zújar, based on my days in this reservoir.
Pikies, lures for Zújar
Baitfish abound in this reservoir, although the recent arrival of zander is already beginning to be noticed. Even so, there are quite a few shoals of minnows: bleak, carp, barbel, carps, small catfish… So we can use different options as far as colours are concerned. For me there are 2 options that have worked well: big weightless pikies or small pikies with jig heads.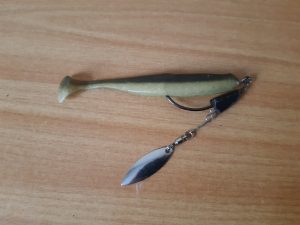 Pikies will be effective for both black bass and pike, even barbel and catfish occasionally. We can fish in all layers of water, this is a "strange" reservoir where there are fish both on the bank and suspended in the middle of nothing. Of course there are also times when fishing deep and close to the bottom is the best option, so the range of possibilities is really big. If you don't find fish along the banks, try looking for schools of minnows with the sounder and fish with pikies near them, you'll probably get some surprises!
Topwater, lures for Zújar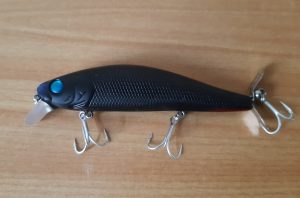 The Zújar is a reservoir where topwater has worked quite well for me, mainly in summer and autumn. Mainly walkers, but also propellers have given me good results, especially on days with air and rain.
In addition to black bass, barbel at certain times of the year will also attack this type of lure fiercely. As I said above, I haven't spent too many days on this lake, but I have had surface bites on almost all of them, so I encourage you to give it a try.
Big Swimbaits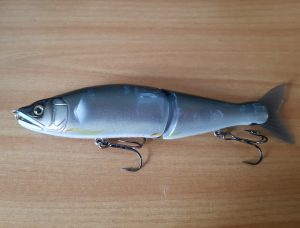 Although the black bass are not caught as big as in other nearby reservoirs, there is a good density of big, long fish with big mouths. The swimbait will therefore be a good option if we want to go for the really big fish. In addition to black bass, both pike and barbel can surprise us.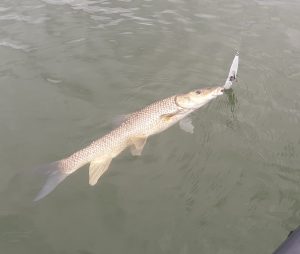 Imitations of any of the aforementioned species of bait fish will be valid, leaving the nuances to each person's choice. Keep in mind that this is not a reservoir with as much fishing pressure as others in the area, so making long casts will not be so important. In my case I usually use a 20lb fluorocarbon, but there are those who fish with braid or co-polymer with equally good results.
Spinnerbaits, lures for Zújar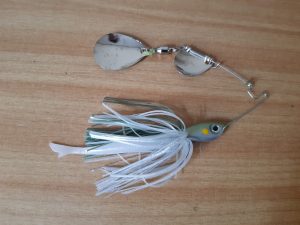 Maybe it's because most of the days I've visited this reservoir it's been windy, but the spinner has worked for me almost every time I've been there. Especially at times when the water wasn't too clear, I've generated quite a few bites for both black bass and pike with it.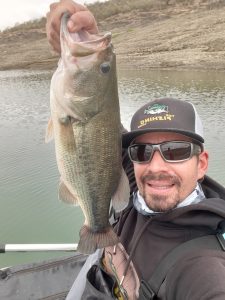 There are multiple options in terms of blade shapes, sizes, trailers… Several posts could be created, just talking about this lure and its variants. However, a half-ounce spinner with a tandem (willow and colorado blade) could be something versatile to start with. If the water is very cloudy the mythical chatreuse white, if the fish are eating crawfish black red, and for most situations shad type colours would be the most appropriate.