Orellana lake is one of the reservoirs with the most transparent waters in the region, and this is something that is usually maintained throughout the year. I will now tell you about the Orellana's top lures according to my experience.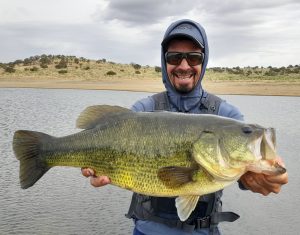 Due to this, fish are very suspicious and we must choose very carefully our presentations, both lines and lures. Here are my best Orellana's top lures.
While the choice of lures will depend on the time of year, water temperature, weather conditions… Here are the lures I would never leave at home when I visit Orellana, always in my humble opinion.
Vinyl shad, Orellana's top lures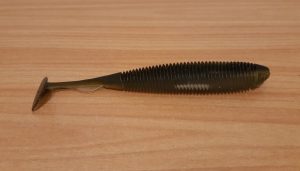 In this reservoir there is a very high density of bleak and fry of other species: black bass, zander, perch… The vinyl shad, therefore, is always going to be one of the best lures for Orellana. In very different sizes, depending on the time of year, the natural colors are the ones that have worked best for me. The baby bass color, bleak color, grey, white and their variants are my favorites.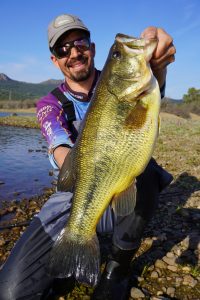 Slow or fast retrieves? This will depend on the condition of the fish. Leaded or unleaded? If we want to fish for black bass generally will not need lead, as the waters are very clear and they rise from below. If we want to fish for pike or zander we will have to go to 8, 10, 12 meters or even more… For this we will have to use leaded heads of between 15 and 45 grams, depending on the size of the vinyl and the depth at which we want to fish.
We should also vary the shape of the shad, depending on the layer of water we are going to fish. Here there are multiple opinions and different tastes… For me, shads with "slim body" and a lot of mobility work well in deep layers for fishing vertically, and in more superficial layers I would prefer more "stubby" models.
Walkers, Orellana's top lures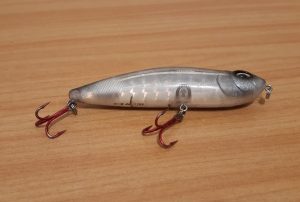 Focused mainly on black bass, (although pikes also love) the walker is a lure that we can use practically any time of the year in these waters, since they do not usually cool down below 10ºC. I usually go for natural colors, but in low light conditions white colors and chartreuses work very well too.
In summer the twilight hours will be the best, but in spring, autumn and winter we can use it practically at any time of day, always with better results on cloudy and windy days.
Big swimbaits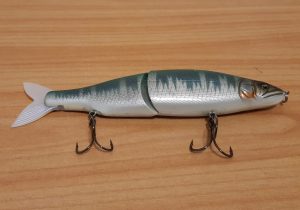 Due to the large size of the fish in this reservoir, the choice of large swimbaits can help us to select the catches. We can also use them at any time of the year, although probably the prespawn time is when they are most effective with all species.
I'm back to natural colors as my favorites, but in this case as it's a lure that can awaken the aggressiveness of the fish, different colors can also work. For my taste the "slalom" bait take the lead, although the "wake" bait also works, of course.
Big spoons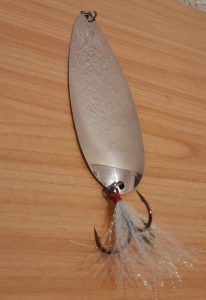 We can't forget the big waving spoons, very important as lures for Orellana. With a very interesting population of pike and zander situated at great depths, and of course also black bass at certain times, the big spoons are always going to be an option to take into account.
As with the other lures, using oversized models can help us select the catches or awaken the aggressiveness of apathetic fish. Once again, cloudy and windy days are usually the ideal ones, although both in winter and summer we can also touch fish with these lures on "plate" days.