Alcántara lake is probably the reservoir in Extremadura where I've spent the most time. I have not caught my biggest fish in it, but it is probably the reservoir where I have been able to learn more about fishing. It is a very big reservoir, from the dam to the Serradilla bridge there are 65 km in a straight line… So we will find very different fishing situations even in the same day. Within the great variety of lures we can use, I show you below the best lures for Alcántara, in my humble opinion.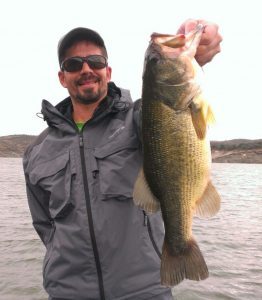 Having an open mind is perhaps more important in Alcantara than in any other reservoir. We will be able to catch fish with different lures at the same time, but small details will make the difference in terms of size. It is a reservoir with clear waters in winter and spring, but quite murky in summer and autumn due to the proliferation of algae in suspension. Due to this turbidity, I'm going to opt for 4 "power fishing" lures, since fish here are not usually as suspicious as in other reservoirs.
Stickbait, lures for Alcántara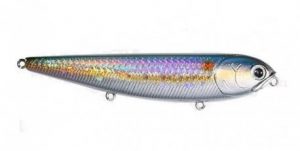 It's probably not the lure we'll use the most, but if we want to catch big fish, we must never forget it. The bleak populations continue to grow, and although Alcantara has been and continues to be a reservoir of many crawfish, bleak is becoming more important in the fish's diet year after year. We can use it practically at any time of the year, with prespawn and autumn being the best times.
Alcántara may be a reservoir where it is not so important to be close to the sunrise and sunset to use the walker… At least I've had quite a few catches with him during the central hours of the day as well. As for the colour, once again natural and translucent colours with clear waters and more solid colours in turbid waters. White is a color that works very well when the water is murky. As for size, I usually move between 100 and 130mm, depending on the aggressiveness of the fish.
Spinnerbait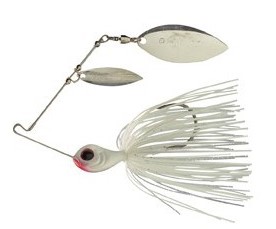 The spinnerbait is a lure that will not only help us locate fish but we can catch many fish with it throughout the day. We can use it "slow rolling" close to the bottom when the fish are apathetic. But also fast and practically at surface level when they are aggressive. Unless we are fishing in areas with many trees, I usually use a trailer hook and always put a vinyl trailer on them.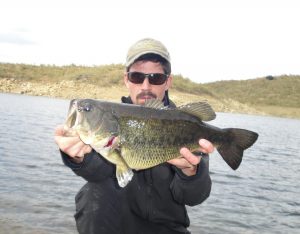 As far as colours are concerned, white is usually the headline, with some chartreuse skirts when the water is a bit murky or other greys and blacks when it is clear. We do not need to constantly scratch the bottom with it, but it is important to let it go down enough for the fish to catch it better. And finally I advise you to cast parallel or diagonal to the shore, but never perpendicular… If you don't want to lose a good bunch of spinners on the slates!
Chatterbait, lures for Alcántara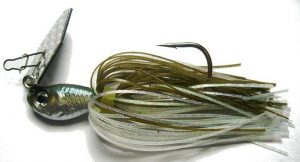 The chatterbait or bladed jig is one of the lures that has given me the best results in this reservoir. Especially in terms of the quality of the fish, because there are days that the fish eat "equally" a jerk, a crank, a spinner or a chatter, but the chatter often gives the best fish. Ideally it works better with a little wind, although there are days when the reservoir was plate and the catches have followed suit. As for the trailer, both the crawfish and the paddle tail have worked well for me.
With this lure I have managed to catch pike, barbel, bass, catfish and zander in the same day, so it is a very versatile lure. As for colors, brown, pumpkin and occasionally white are my favorites. However when the water is murky, and in Alcantara there are times when it is really murky, the choice of colour is perhaps more a matter of confidence. But in this case I would always go for solid colours. As in the spinnerbait, for me the most versatile size is half an ounce.
Crankbait, lures for Alcántara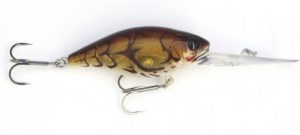 It's probably the lure I've thrown into the water the most times in this reservoir, and perhaps also the most effective, in terms of number of catches. Of course, we can also catch big fish with it, but I usually use it when I'm looking for quantity, or when I'm not getting results with other lures. We can use anything from squarebills that barely go deep to big cranks that go 6 meters deep, depending on how deep we think the fish are. I usually bet on intermediate models, which work at about 3 or 4 meters.
There is one detail that is important to me in this reservoir and that is the body of the crankbait. As it is a reservoir where medium sized fish are very abundant, crankbaits with little body have always been better for me. It does not take away that in certain occasions we bet for more "bulky" models, but always if we are looking for big fish. As far as colours are concerned, both the bleak and the crawfish imitations have worked very well for me. But I also take into account the turbidity of the water, using translucent colors if they are clear and changing to solid colors if they are turbid.